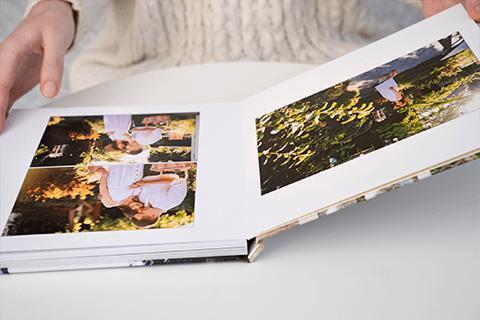 Start selling memories for every journey
As a travel agent, you want to make sure that your clients enjoy their holidays to the fullest, whether in a bustling city or on a remote island. With our personalization software, you can easily create dozens of templates to help your customers customize and share their unique holidays with pre-set themes and cliparts. You can let them be creative offering a blanc canvas to import their memories. All they need to do is digitally create their photo album and purchase it from you.
Connect with your customers´ social media platforms
Allow your customers to easily import photos of their holidays directly from their social media accounts. They will then be able to create the photo album that most perfectly suits their last journey, sharing memories and adventures with family and friends.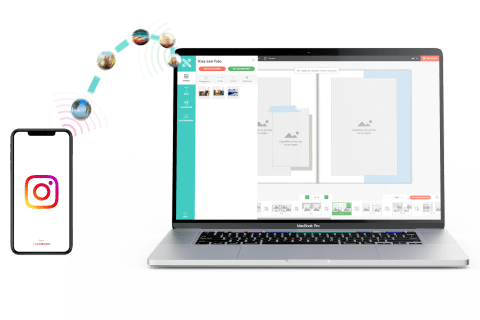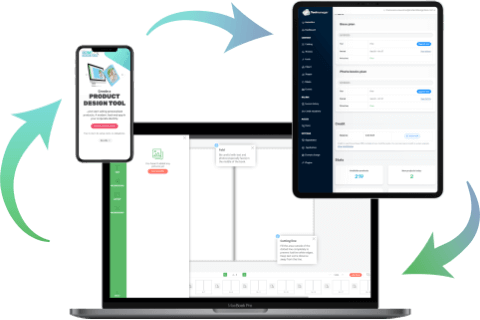 Set up your own design tool that matches your brand identity
Getting started is easy! Request the tool and personalize it with your own brand style and colors. You can choose between a variety of pre-existing products such as photo albums, posters, or canvas, as well as a variety of materials to offer the best variation that will suit every type of traveler. You can also add your very own custom-made articles by adding new products you wish to gift your customers.